Introducción
In the realm of dental ceramics, the demand for high-quality materials is paramount. One such material that has gained prominence is yellow zirconium oxide powder. This article delves into the key characteristics and applications of this specialized powder while shedding light on the pivotal role that the choice of a reliable supplier plays in determining the quality of the final product. Specifically, we will explore the relevance of 98mm dental zirconia ceramic blocks supplier in ensuring superior dental solutions.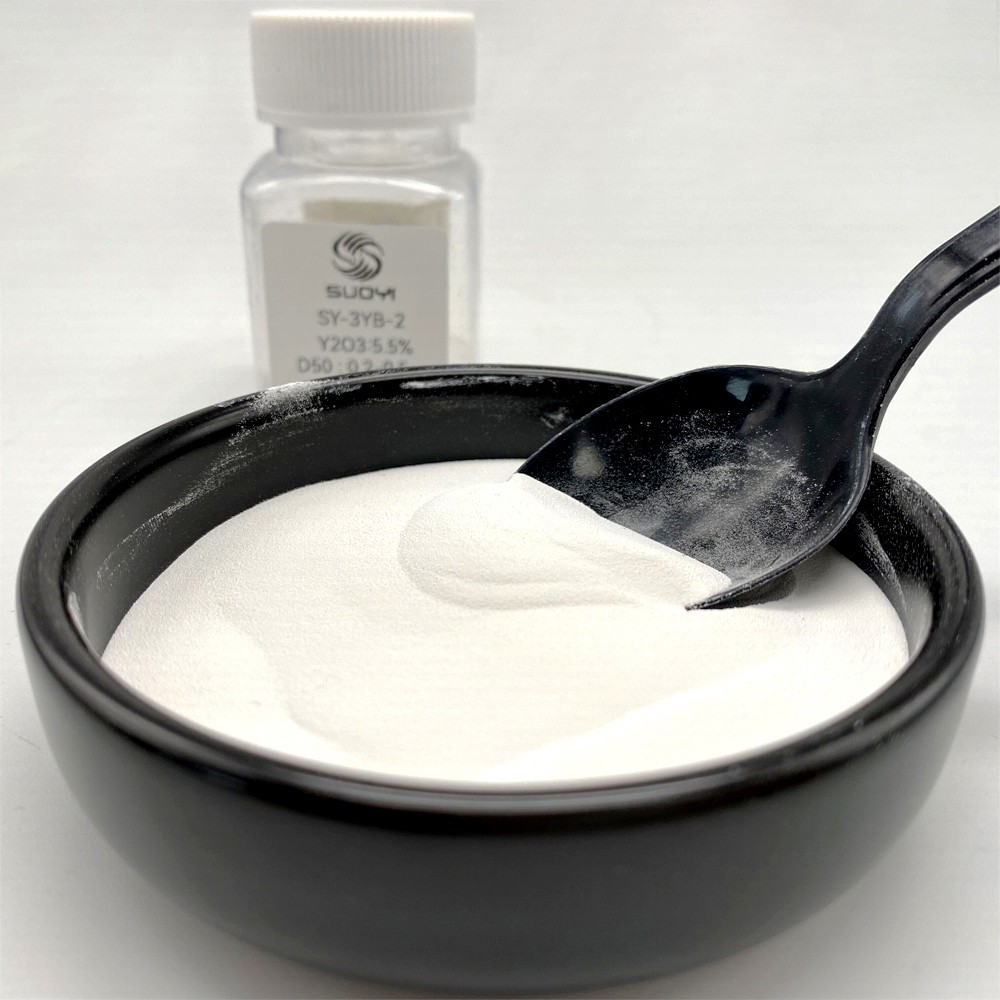 Key Characteristics of Yellow Zirconium Oxide Powder
Yellow zirconium oxide powder, derived from zirconia, boasts exceptional properties that make it a preferred choice in dental applications. Its high fracture toughness and resistance to wear and corrosion make it an ideal candidate for dental crowns, bridges, and implants. This powder is known for its remarkable biocompatibility, ensuring patient safety. Additionally, its vibrant yellow color adds an aesthetic appeal to dental restorations.
Applications in Dentistry
The applications of yellow zirconium oxide powder in dentistry are diverse and impactful. Dental laboratories utilize it to craft durable and natural-looking crowns and bridges. Its compatibility with digital dentistry methods further enhances the precision and efficiency of the manufacturing process. Moreover, its biocompatibility ensures that dental restorations made from this material integrate seamlessly with patients' oral structures, minimizing the risk of adverse reactions.
Strength and Aesthetics in Harmony
One of the most remarkable aspects of yellow zirconium oxide powder is its ability to combine strength and aesthetics. Dental restorations made from this material can withstand the forces of mastication while maintaining a lifelike appearance. Its ability to mimic the translucency of natural teeth sets it apart from other materials, offering patients both durability and an aesthetically pleasing smile.
The Role of Supplier in Quality Assurance
The choice of a supplier significantly impacts the quality of the final product. When it comes to 98mm dental zirconia ceramic blocks, partnering with a reputable supplier is crucial. A reliable supplier ensures that the zirconia ceramic blocks are manufactured using high-quality yellow zirconium oxide powder, guaranteeing consistent and superior performance in dental restorations. The reputation of the supplier reflects their commitment to adhering to strict manufacturing standards.
Importance of Material Purity
Material purity is a critical factor that underscores the quality of dental ceramics. Reputable 98mm dental zirconia ceramic blocks suppliers prioritize sourcing yellow zirconium oxide powder from trusted sources. This powder should be free from impurities that could compromise the final product's integrity. Choosing a supplier that places a premium on material purity is essential in delivering dental restorations that meet the highest industry standards.
Quality Control and Certification
Reliable suppliers of 98mm dental zirconia ceramic blocks uphold stringent quality control measures. They often possess certifications that attest to the adherence to international guidelines and standards. These certifications are indicative of the supplier's commitment to consistently providing dental professionals with zirconia ceramic blocks that meet the specifications required for precise and durable restorations.
Customization and Technical Support
A distinguished aspect of a reputable supplier is their ability to offer customization options and technical support. Dental laboratories have unique requirements, and a supplier that recognizes this offers tailored solutions to meet specific needs. Whether it's achieving a certain shade or strength, a reputable supplier collaborates with dental professionals to deliver zirconia ceramic blocks that align with their exacting demands.
The Future of Zirconia Ceramic Blocks
As dental technology continues to evolve, the future of zirconia ceramic blocks remains promising. With ongoing advancements in materials science and manufacturing techniques, we can anticipate even greater strength, aesthetics, and precision in dental restorations. Reliable suppliers will play a pivotal role in ushering in these innovations by staying at the forefront of material developments and offering cutting-edge solutions.
Conclusión
In the realm of dental ceramics, yellow zirconium oxide powder stands as a testament to the convergence of science and artistry. Its exceptional characteristics make it an invaluable asset in modern dentistry. However, the journey from raw material to a superior dental restoration hinges on the choice of supplier. A reputable 98mm dental zirconia ceramic blocks supplier ensures that the promise of quality and excellence encapsulated in yellow zirconium oxide powder is translated into tangible results, ultimately benefiting both dental professionals and patients alike.
Productos relacionados