Our wide range of advanced materials includes Alumina, High Purity Metal Powder, Zirconia, Carbide&nitride, Rare Earth, Nano material powder, and Others Advanced Material. Our ceramic zirconia blocks and silicon nitride powder are popular choices for structural parts and mechanical components in the aerospace and automotive industries. Our rare earth materials, including erbium oxide powder and yttrium stabilized zirconia powder, offer exceptional performance in 5G communication and aerospace technologies. Our nanometer materials are carefully engineered to meet the exacting standards of modern technologies. Contact us today to learn more about our high-quality materials and how we can help meet your specific needs.
Suoyi New Material Technology Co., Ltd.
Optimal solutions for
all new material requirements
Suoyi has been a leading contributor to the new material industry since 2012, continuously improving our competitive advantages over the past 12 years. Our wholly-owned subsidiaries, Hebei Suoyi New Material Technology Co., Ltd, Hebei SOTOH New Material Co., Ltd, and Tianjin Suoyi Solar Technology Co., Ltd, operate in advanced ceramic materials, rare earth materials, nanometer materials, spraying materials, and metal materials.
Our subsidiaries offer a range of solutions, including bio-ceramic, industrial ceramic, and special ceramic solutions, as well as rare earth material and nanometer material solutions. We also provide spraying solutions such as aluminum grinding beads and cerium oxide powder for glass polishing. Our products, such as zirconium blocks, ceramic structural parts, and metallurgy solutions, find use in a multitude of fields, including 5G communication, lithium batteries, IC substrates, aviation, military, and more. Contact us today to learn more.
Suoyi has rich experience in the industry, and over the years SUOYI's products have been widely used in 5G communication, lithium batteries, IC substrates, grinding media, aviation and other fields. Currently we provide solutions for application scenarios such as bioceramics, industrial ceramics, special ceramics and rare earth materials, nanomaterials and coating. You can contact us to get your own solution.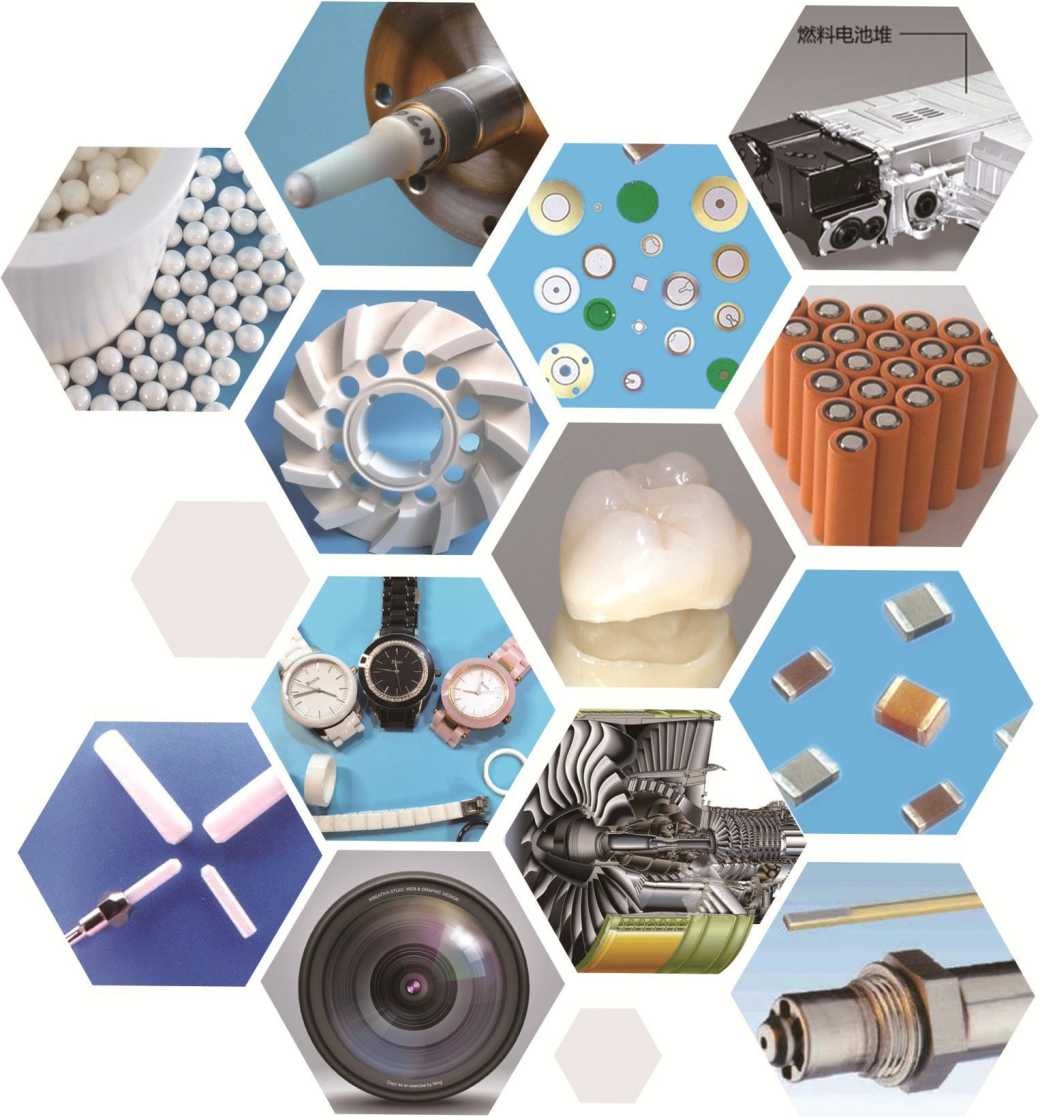 We produce various zirconium powder by wet-chemical process which ensures the material stability through control production process strictly.Our products include Zirconium Dioxide,Yttrium Stabilized Zirconia,Cerium Stabilized Zirconia,Color Zirconia,Zirconia Toughened Alumina and Alumina Toughened Zirconia,etc.We can provide zirconia powder suitable for dry press moulding,CIP moulding,injection moulding, tape casting and other molding methods. Applications: Used in MLCC,Piezoelectric Ceramics,Structural or Biological Ceramics, Functional Ceramics,Refractory Material,Electronic Component,Optical Communication Ceramics,Artificial Gem,Color Glaze,Watch or Jewelry,Grinding Media,Oxygen Sensor and Solid Fuel Cell,etc. Features: 1.Small particle size,narrow distribution range,the sintered body exhibit excellent mechanical properties such as high strength and flexibility. 2.Excellent liquidity,easy to mold and sinter,excellent stability. 3.Comprehensive product category,rich material test data,recommend the suitable product according to working condition. 4.Strong R&D ability,willing to cooperate with uers in material R&D.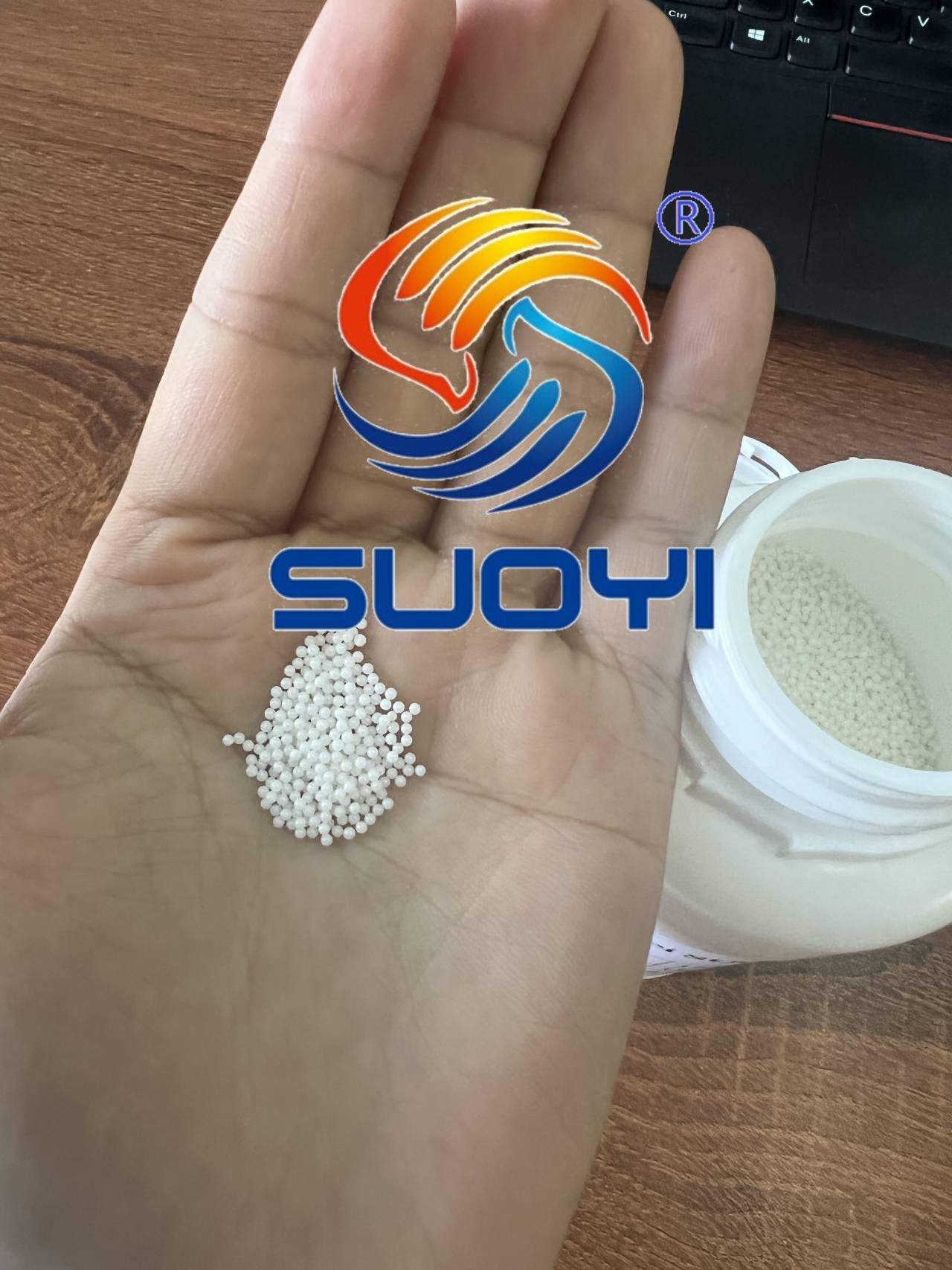 Pure zirconium beads are white and bright. Because the zirconium oxide content is 94.6%, they are also called 95 zirconium beads, TZP zirconium beads, and high-purity zirconium beads. In terms of appearance, 95 zirconium beads are brighter in color and smoother to the touch. The density of 95 zirconium beads is 6.0g/cm3, with extremely low wear. They are mostly used in the electronics industry, food and pharmaceutical grade grinding.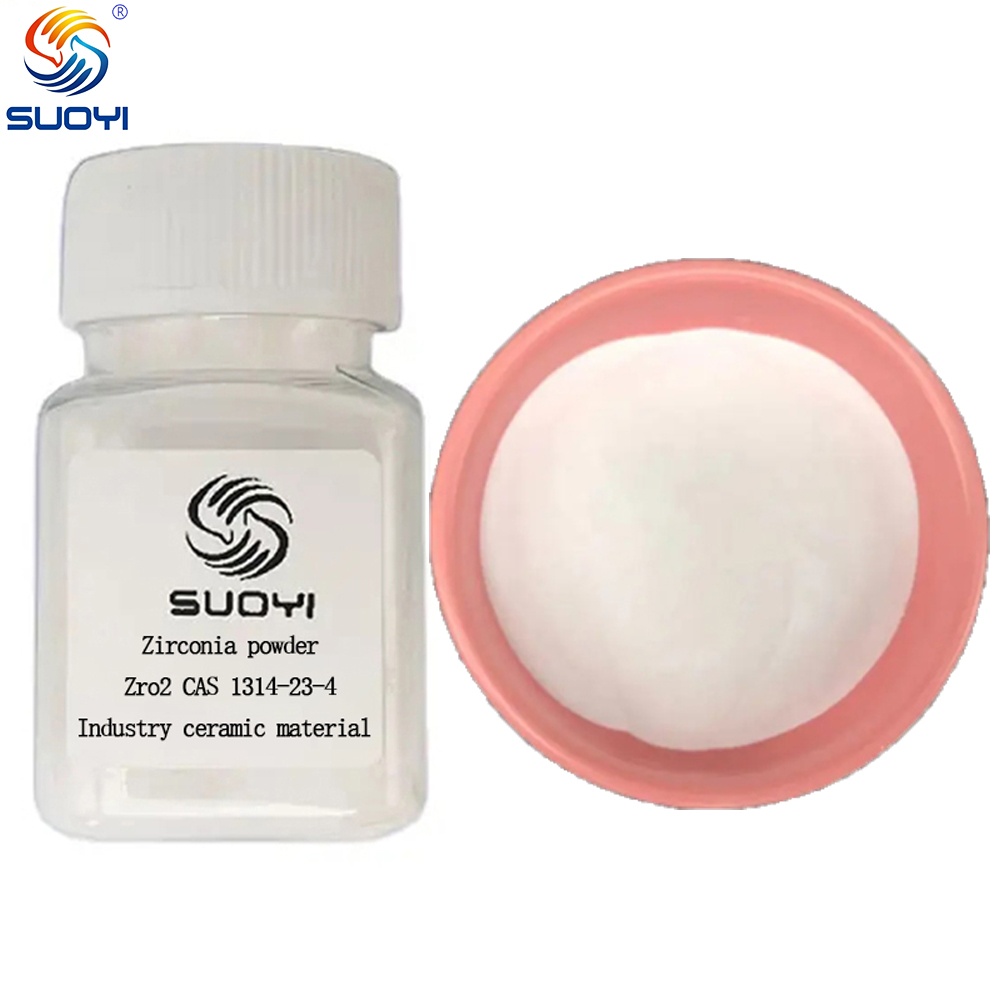 Zirconium dioxide, with the chemical formula ZrO2, is a white, odorless and tasteless crystal that is insoluble in water, hydrochloric acid and dilute sulfuric acid. It is chemically inactive and has high melting point, high resistivity, high refractive index and low thermal expansion coefficient, making it an important high-temperature resistant material, ceramic insulation material and ceramic sunscreen agent, as well as the main raw material for artificial drills.
I was very impresed by the SUOYI service. The customer manager of SUOYI has provided me with great help in selecting products. The Rare Earth Material recommended by her has improved my production efficiency and saved my costs.
I am very satisfied with SUOYI's service. I compared with many suppliers, and I was very satisfied with the product quality and service attitude of SUOYI. I have more energy to enjoy my life by cooperating with them.
SUOYI'S service process is the most standard among the suppliers I have contacted. From the early communication to the late delivery, they have a dedicated person to contact. I can clearly understand my order.
We offer you a wide range of chemical raw materials
Suoyi has been a leading contributor to the new material industry for six years, providing customers worldwide with high-quality and cost-effective raw materials. Our range of products includes Nano Materials, Rare Earth Materials, Industrial Ceramic Solutions, Dental Ceramic Solutions, and more. We also specialize in erbium oxide powder and ytterbium oxide powder, among other rare earth materials. Our commitment to quality has earned us recognition from our customers worldwide. We welcome customers from all over the world to inquire and order, and we look forward to serving you..